2021-2022 Registration -
Those interested in registering their child(ren) for the
2021-22 school year please call our office at
(250) 860-5305 to schedule your appointment.
Why enroll at Okanagan Christian School (OCS)?
Awesome Christian Environment, where faith is nurtured and respected
Top quality teachers, second to none
Safe social environment, with intentional one-on-one student focus
Provincial private school sports/outreach network
Amazing facilities, and the list goes on...​​​
 *Note: If you would like to make an appointment to learn more about OCS, please call the office—we look forward to your call.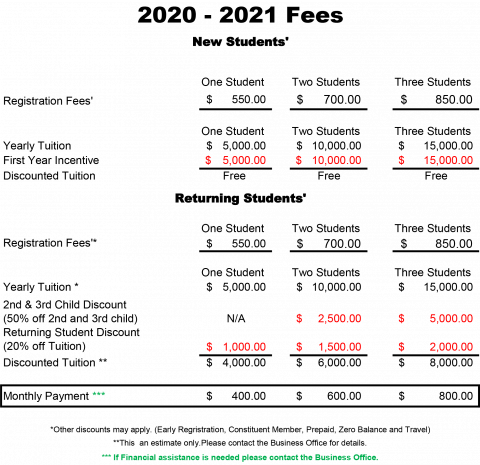 Grades K-12 Student Registration Process

                     (please bring completed forms to your scheduled appointment)
Read: OCS Student Handbook 2020-21 (subject to change)

Required Documents Checklist - New Student OR Returning Student
Fees & Supplies List -      Registration Letter        Supply Lists (Gr K-12)
(please note the supplies list may change any time before July and the updated list will be posted here)
Enrollment Contract
(completed during scheduled registration appointment)
Enrolment Application Form - Student (one per student)
Additional NEW STUDENT Forms:
Note: All new students are on probation for the first semester.
​During their enrolment at OCS, we expect students to be honest, demonstrate positive social behaviours, attend class regularly and engage in academic learning. If a student is expelled, lab fees, registration, and the current month's tuition will not be refunded. 
Additional Important Forms and Information
14. Dispensing Medications Form 
15. Leaving Campus Permission Form (Grades 10-12 only)
16. Discipline Model (Grades K-6)
17. Our Harassment and Bullying Prevention Policy
18. Raising Digitally Responsible Youth
19. Dress Code   
20. Uniform Ordering Info Package:
Uniform Ordering
School Code: ANN803
Note: If you would like to make an appointment to learn more about what Okanagan Christian School has to offer, please feel free to contact us at (250) 860-5305 – We look forward to your call!